Cheri Perry & Turner Wilson
has made this DVD, with an approach to:
"...focus on the most useful rolls to you in real water conditions."
I ask no more.!
All too often I see people performing maybe 10-15 different rolls in poolconditions, whereas they are unable to roll in real conditions - this leaves me absolutely indifferent. Happy to see a DVD that shows you stuff that works, and the importance of it.
There is also a lot of focus on forward finishing rolls, rolls where you recover tucked forward - very good !
"Boat first, head last" - haven't we all seen the opposite a thousand times or more. Getting it right from the start, makes everything else so much easier.
Loads of brilliant keypoints. The shoots are taken from different directions, helping you to mirror, or see, just the detail you are missing.

This video actually made me want to play with this stuff. Who says an old dog can't learn new tricks.? Certainly hope I can.!!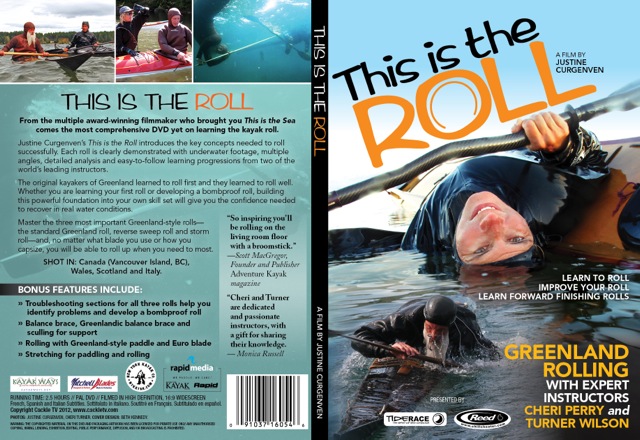 PS - no, I do not have any personal interest in this, other than I like to see people getting past their
circus-roll
, and closer to a bomb-proof roll.